Silk scarf, silkworm silk scarf customization, scarf silk scarf customization, these three common types of customization on the market, in addition to imitation cashmere scarf, cashmere, wool scarf customization! Mulberry silk scarf customization, how do good manufacturers customize? Most manufacturers use the quotation method, which is to give you a reasonable price!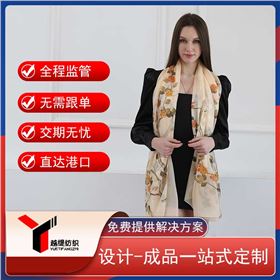 Scarves and silk scarves are customized, generally used for souvenirs, gifts, and accompanying gifts. Or we sell it ourselves, which has a wide range of uses. We can see the customization of mulberry silk scarves in the market. What are the small details of mulberry silk customization that we don't know? What little knowledge we don't know about mulberry silk customization? How do good manufacturers customize? The editor of Yue Ti will tell you!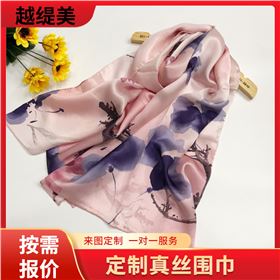 We know that custom-made scarves and silk scarves are usually quoted by manufacturers. We determine the customized price according to your needs, size, fabric grade, craftsmanship, materials, etc. Other than that, you don't know anything yet. Some of our mulberry silk scarf custom manufacturers can customize the gift box packaging, the size and style of the gift box can also be customized, and the packaging bag and accessories can also be customized. This is why there are so many different mulberry silk scarf custom manufacturers. Some manufacturers can retain customers, and some cannot, because you want to do it all at once, but some manufacturers may not be able to do so, resulting in no customers.
Our mulberry silk scarf custom manufacturer, one-stop customization, from the fabric to the delivery, we supervise and do not waste your time; we can also customize the gift box and accessories to save you the time of finding gift box factories and accessories factories! Save time and trouble! It is one of the characteristics of our more twips!
Scarves and silk scarves are customized, Yue Ti looks forward to your consultation!